South Africa starts process to end captive lion breeding industry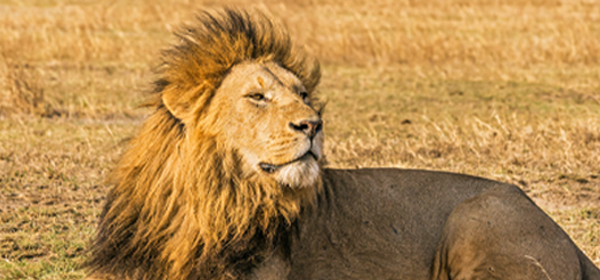 Dear friend,
Back in May, we shared the great news that South Africa committed to phase out the captive lion breeding industry. Following this landmark announcement, the Department of Forestry, Fisheries and Environment is looking to implement a policy to close down the industry and they have started to take action.
World Animal Protection will be joining the government's process and teaming up with other NGO's to ensure that animals have the strongest voice possible.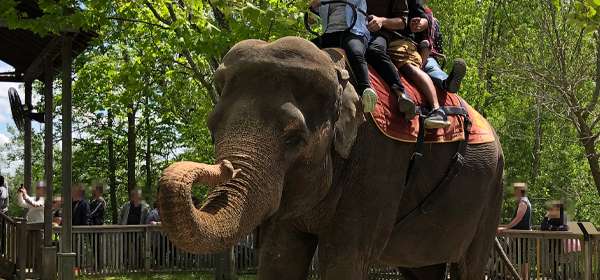 No more elephant rides at African Lion Safari
You took a stand for elephants and called for an end to the suffering they endure being used for entertainment and we are pleased to share the news that African Lion Safari has permanently ended elephant rides.
Read more about how we used our research and public support – your support – to help stop this cruel form of wildlife entertainment.
Wonderful news! Three new arrivals, Albus, Berdy and Brune are now safe and well at Balkasar bear sanctuary​
Albus was confiscated while Berdy and Brune's owners surrendered them voluntarily in exchange for alternative livelihoods. For years, their lives were filled with nothing but misery, pain, and malnutrition. They were fed rotten fruit out of dumps and fungus infested bread. When they grew up, they were used for baiting.
But thanks to our incredible supporters, these bears are free and living a bears' life at their new forever home.
Be an advocate for animals this election

With federal election campaigns underway, World Animal Protection has re-launched the Vote for Animals website at www.voteforanimals.ca to highlight where each of the political parties stand on our priority animal welfare issues. Be an advocate for animals this election – review the parties' responses and let your electoral candidate know what you think.
Animals can't vote or lobby their government representatives, but you can!
On July 12, World Animal Protection sent a survey to Canada's five main political parties about important animal welfare issues that we have been working on. As the parties continue to submit their responses, we will post them on the Vote for animals website so you can see where they stand. Most importantly, we encourage you to use your powerful voice this election and let your electoral candidate know why you care about improving protection for animals and why they should too.
It's important to hold parties accountable to their commitments and also to let them know what you think. Candidates pay the most attention to personalized letters and outreach from those who live in their community.  Reach out and tell them why improving protection for animals should be in their election platform and ask if they will support measures to curb the commercial wildlife trade and industrial animal agriculture to protect animal welfare, our environment and the health of Canadians.
If you would like more information about these two issues and how to raise them with your local candidates, visit our Get noisy for animals action centre with our toolkit f or effectively engaging MPs and local electoral candidates.
Join us and get noisy for animals this election!