Protect the Habitat of a Provincial Emblem

Dear Supporter,
When you think of northern Manitoba, what's the first animal that comes to mind?
For many, it's the majestic — and threatened — polar bear.
Manitoba introduced legislation on October 8 to add the polar bear as an official emblem. But what's an official emblem if it doesn't exist for people to appreciate? Manitoba has lost a third of its polar bear population in the past 20 years. We need to protect their habitat if we want this animal to continue to be a symbol of the North.
The Manitoba government has proposed a massive provincial park stretching from Churchill all the way to the Ontario border. Northern First Nations are working to establish Indigenous Protected and Conserved Areas in the region. These initiatives could protect polar bear birthing dens, along with other critical habitats for a wide array of wildlife. Ensuring the continued health of terrestrial polar bear habitat in northern Manitoba is critical to maintaining a healthy and prosperous north for the communities of people and wildlife that live there.
Sadly, the provincial park process has been stalled for years. Mining companies are moving into the region, seeking exploration licences and staking claims.
But it's not too late — with your help, we can tell the government to revitalize the stalled process. We can also ask them to support the protection efforts of regional First Nations. Click here to send a letter today.
Thank you for joining us in the fight to protect polar bears.
Yours in Conservation,

Ron Thiessen
Executive Director
CPAWS Manitoba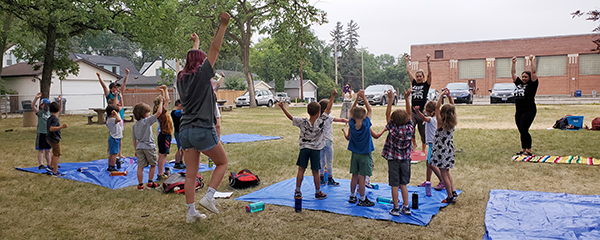 We are offering outdoor learning workshops to help children get outside and appreciate the wonders of nature. The programming was developed by Environmental Educator Avery Kash, a former high school science teacher who has a decade of experience working with children and youth aged 5 to 18 as both a classroom teacher and a camp director. Click here to learn about daycare workshops, and click here to learn about school workshops.