Embracing Winter in Manitoba

Dear Supporter,
The snow is finally here to stay! I hope you've been getting outside and enjoying the brisk weather. Winter is a part of our identity here in Manitoba, whether we like it or not, so we might as well embrace it!
A number of brave souls joined us for a hike on the Pinawa Suspension Bridge two days after the season's first big snowstorm. We were rewarded by spectacular views, the satisfying crunch of snow under our boots, and deliciously crisp fresh air. We have more winter hikes coming up, including at La Barriére Park and Bois-des-Esprits. We hope to see you there!
For those who want a cozy indoor nature event, join us on Thursday, December 2, at 7 p.m. for a fundraiser to celebrate the launch of Polar Beer, a beverage sure to warm you up. It will be a fun-filled evening with games, prizes, and live music. Tickets are limited, so get yours today at this link!
We also hope to see you (virtually) on December 10 at noon for our upcoming webinar about the Defend Manitoba Parks campaign, which will serve as our Annual General Meeting. Click here to register for the webinar, and take 30 seconds to add your name to the Defend Manitoba Parks campaign.
Though winter is a time to hibernate for some, the team at CPAWS Manitoba is as busy as ever, connecting people to nature and standing up for conservation in the province. I hope to see you at one of our many upcoming events!
Yours in Conservation,

Ron Thiessen
Executive Director
CPAWS Manitoba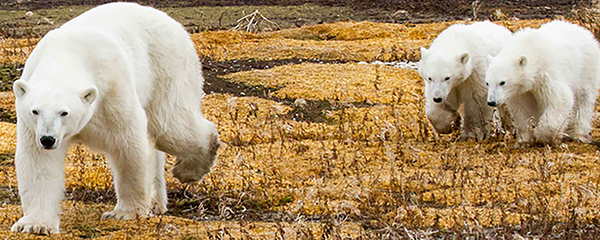 Polar Bear International's Dr. Andrew Derocher reveals the stark reality of how a warming arctic is impacting polar bears in Manitoba. Read about it in this blog post, or view the webinar.