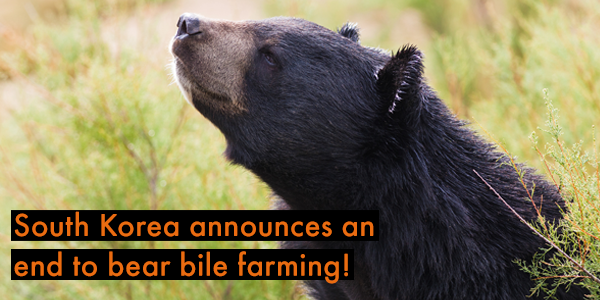 Dear friend,
After years of campaigning together, we are seeing more countries take action to end the cruel bear bile industry. We're thrilled to share that we have reached a new milestone as South Korea announced an agreement to end the bear bile industry for good.
This achievement was made possible thanks to the long-term commitment and dedication from animal lovers like you and thanks to the collaboration with partners like Green Korea United.
Meet Tu Do: her rescue just ended bear bile in Son La province, Vietnam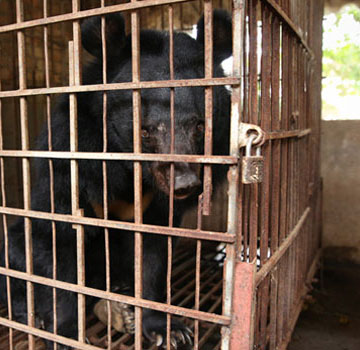 Tu Do was kept in a tiny narrow cage for most of her life.
Thanks to the support from animal lovers like you, Tu Do is free from her cage and safe at her new forever home sanctuary!
World Animal Protection staff met Tu Do as part of our work with the Vietnam government to end the bear bile industry in the country. She was kept in a tiny narrow cage for 20 years with no hope of a better life. Thankfully, our team was able to convince her owner to surrender her for a better life.
Tu Do was the last remaining bear caged for bile in Son La which is now the 41st province to end bear bile farming in Vietnam.
The bear bile industry causes intense, unjustified suffering to bears. Thanks to you we are closer to ending this cruel industry for good!

The EU bans the routine use of antibiotics in farmed animals
The overuse of antibiotics is leading to antibiotic-resistant superbugs. 75% of all antibiotics used in the world are used in farming and mostly as a way to prop up low-welfare practices. Not only is this hurting animals, the antibiotic-resistant superbugs are spreading to the environment and into the food chain – our food chain.

The EU has implemented new laws that ban the prophylactic use of antibiotics in farmed animals. This is a huge step in the right direction to address this issue instead of propping up a system that is doing a lot of harm.
We're calling on the Canadian government to follow the EU's lead and phase out the use of prophylactic antibiotics and prioritize this issue that affects the welfare of animals, people and the environment.
Update on rescued bear cubs Bamse and Kenya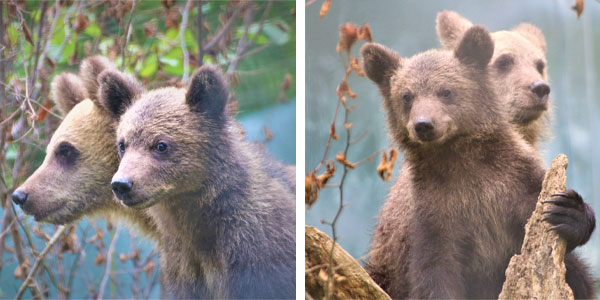 You may remember in the summer of 2020, you helped us rescue two bear cubs and give them a safe home. Well, they're not cubs anymore. Hear from our partners at Bamse and Kenya's home, the Libearty Sanctuary in Romania:
Bamse and Kenya, the little 2020 orphan cubs, have grown up to be big and beautiful. They are now junior bears and are best friends as always. Bamse is still naughty and enjoys following people and climbing trees while Kenya is a little bit shy. They have both gained a lot of weight and now both are little fur balls.
For about three months they were moved into the junior enclosure of sanctuary and they quickly made new friends. Bamse is good friends with Enoch and Arden and Kenya plays a lot with Maxie and Anne. The sanctuary team were cautious when the cubs were moved into the junior enclosure so followed their behaviour closely, but it was a surprise when they began to form friendship relationships with the other junior bears from the enclosure. Bamse still has her blond fur with brown glasses around her eyes, while Kenya is 'miss dark chocolate'.
Read more about our partner bear sanctuaries and check out the live video feed of the Libearty Sanctuary to try and check in on the resident bears.
Did you know that last Saturday was World Pangolin Day?
In case you missed it here's our quiz and blog we prepared for World Pangolin Day.
Did you already try the quiz? Try it again and see how much you remember!