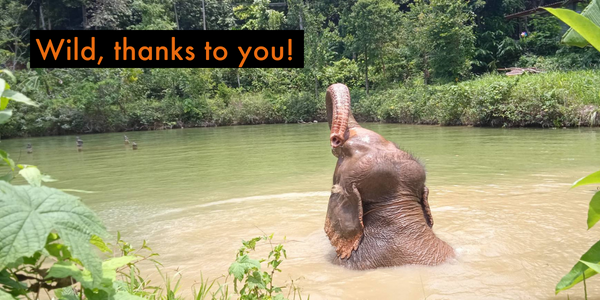 Dear friend,
Did you know that there are more than 20 elephants in captivity in Canada today?
Not to mention the hundreds of thousands of other animals being forced to perform unnatural acts for tourists, including species like monkeys, lions and tigers, bears, wolves, and reptiles.
Right now, World Animal Protection is working double-time to ensure the Jane Goodall Act is passed. This ground-breaking legislation would put an end to the commercial trade of 800+ wild animal species and prohibit their use for entertainment.
This is just one of the many reasons why you should support our matching campaign!
Need more? Check out these 15 reasons to support the elephant match.
Donate by midnight June 30th and your gift will be matched in support of our campaign work to help end the exploitation of wild animals like elephants for entertainment purposes.
Your generous gift will also help to provide funding for the care of formerly abused elephants, like Mae Thongsuk (pictured above) at our partner sanctuary Following Giants.
Sadly, wild animals are being exploited in many ways across Canada, including in over 150+ Mobile Live Animal Programs.
What you should know about Mobile Live Animal Programs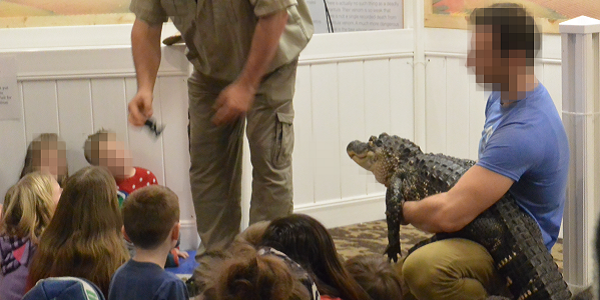 As an animal lover, you may be tempted by the opportunity to pet, hold, and take a selfie with a unique exotic animal up close, but don't be fooled by the Mobile Live Animal Programs (MLAPs) that promote these interactions!
MLAPs are commercial programs or activities that use live animals to attract customers by promoting touching, petting, or taking selfies with the animals. While this may seem like a harmless activity, these programs are inherently cruel. They usually ignore the welfare of the animals and can put vulnerable humans at risk.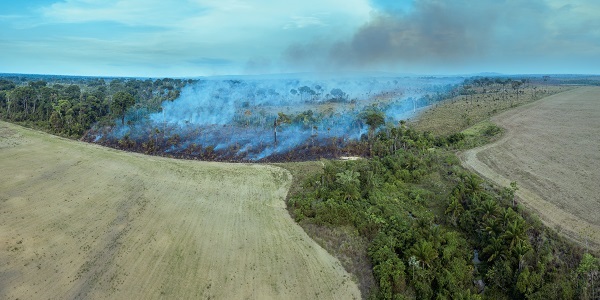 Putting animal agriculture on the agenda
In the past several years, governments, including Canada's, have stepped up to make bolder policy commitments to combat climate change. Yet, they continuously ignore a leading cause of climate change – animal agriculture.
There has been no attention to the food we grow or what we eat when a key pathway to making meaningful reductions in Canada's and global greenhouse gas emissions (GHGs) is to farm fewer animals and eat less meat and dairy.
Canada's plan to tackle climate change must include animal agriculture.
Recently, World Animal Protection co-hosted an event at the Bonn Climate Change Conference. Our talk focused on how plant-based protein can significantly reduce our greenhouse gas emissions.
Our goal is to see animal agriculture as a key topic this year at the United Nations Climate Change Conference (COP), and to push global leaders to commit to transition to more plant-based food systems.
Speaking of reducing our dependence on animal agriculture...
It's never been easier to "Plan Meatless Better"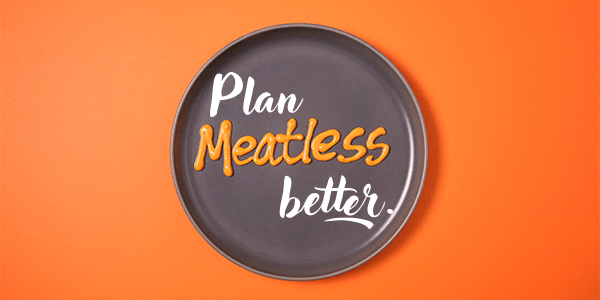 We know it's possible to be an animal lover who cares about climate change and still eat meat.
Sometimes life isn't as simple as it sounds and a strictly vegetarian diet just isn't feasible for every single person every single day. We get it.
But we also know that with a little help, tacking an extra meatless day onto your week can be easy and delicious!
Did you know: when you add one more meatless day to your week, you immediately cut your meat-related carbon footprint by almost 4kg, and you'll be taking an extra step to help the Earth's animals. Win, win!
Recently, we announced the launch of: Plan Meatless Better.
Simply answer four short questions about your favourite foods, and you'll automatically receive a free, personalized recipe plan that will help you add a meatless day to your week.