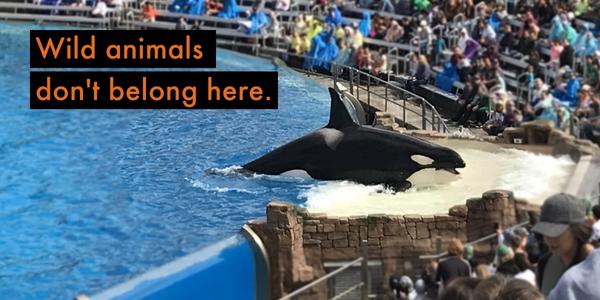 Dear friend,
Earlier this month, we heard the sad news that Nakai, a 20-year-old captive orca whale born at SeaWorld San Diego died from an infection. Just one day later, an attack among other captive orcas resulted in serious wounds to at least one of them.
These captive animals are forced to live in small spaces, often with incompatible individuals and with no way to escape from one another. This absence of retreat spaces has led to serious aggressive interactions between animals, in at least some cases resulting in serious injury and even death.
These sad incidents are stark reminders that these wild animals are not made for a life in captivity – in tiny, barren, concrete tanks with no free will.
Whales have complex social bonds and it's just as harmful to their well-being to be alone and isolated. Canadians recognize this and through the passing of Bill S-203 we banned the keeping cetaceans in captivity, but there is one facility in Canada that still houses cetaceans.
Marineland Niagara Falls has a single solitary orca whale named Kiska, who has sadly been dubbed "the loneliest whale in the world" as she has lived alone since 2011. Kiska was grandfathered in as Bill S-203 became law and she is a living reminder that wildlife was meant to be wild.
Whether you're at home in Canada or abroad, we all have a shared responsibility to make thoughtful choices. Use our guide to help avoid cruel wildlife entertainment.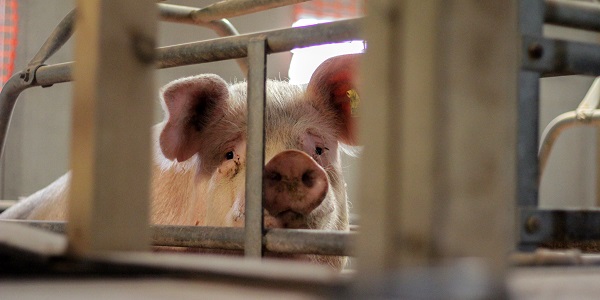 The dangers of ag-gag laws in Canada
Four provinces have already passed ag-gag legislation including Alberta, Manitoba, Ontario, and PEI. Now, a federal bill is threatening to silence animal advocates across Canada.
The intent of ag-gag laws is to silence advocates, whistleblowers, and undercover journalists by making it illegal for concerned citizens to document conditions or expose animal mistreatment, cruelty, and abuse on farms and on transport trucks.
The proposed federal law (Bill C-275, An Act to amend the Health of Animals Act) would target animal advocates who enter farms anywhere in Canada without permission to record suspected cruelty, mistreatment and/or the deplorable conditions in which farmed animals spend their lives.
The public has a right to know how farm animals are raised and treated.
Learn more about these laws and how you can give a voice to animals.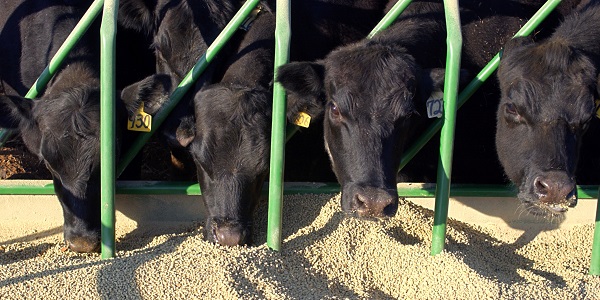 Canada's 2030 climate targets are achievable if Canadians move to a more plant-based diet
World Animal Protection has released a new report, Animal-sourced food consumption and Canada's emissions targets, showing that we can achieve our climate targets if we reduce our meat consumption.
This research is the first of its kind showing the potential to meet Canada's climate targets through diet-change initiatives.
Currently, Canadians eat a lot of meat - meat and other animal products make up a huge 57% of the Canadian plate. By reducing our meat consumption to a low-meat consumption diet, agricultural emissions will be 16% lower in 2030 and 29% lower in 2050.
We all have the potential to make a difference. Will you reduce your carbon footprint by eating less meat and animal products?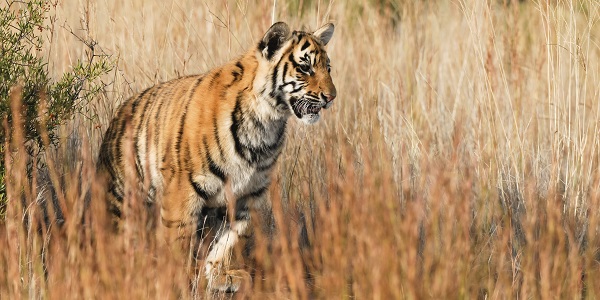 Celebrating International Tiger Day
International Tiger Day may have been on July 29th, but every day is a good day to celebrate and help to protect these fierce felines.
While tigers are one of the most beloved animals on earth, they are also on the brink of extinction and face horrible suffering in captivity for traditional medicines, to be used as props in the exotic animal selfie industry, and for entertainment.
It may surprise you to know that there are thousands of wild cats, including tigers, trapped in cages, and subjected to nonstop suffering just to entertain tourists in Canada! Fortunately, the Jane Goodall Bill is fighting to stop this.
Learn more about this ground-breaking bill and how you can support it.