Hope For the Future: Inspiring Conservationists Stand Up For Nature

Dear Supporter,
It's easy to feel despair when faced with the greatest global loss of species since the demise of the dinosaurs.

Hope remains that the same creatures who caused this mass extinction — humans — can work together to save one million species of animals and plants that are at risk of disappearing forever.

I am in Montreal for the UN's COP15 Conference on Biological Diversity. We are hopeful that world leaders will sign off on an ambitious plan to set humanity on a path to a sustainable relationship with nature in the coming days. It's the culmination of years of work by government representatives, UN officials, Indigenous peoples and advocacy groups like CPAWS. It's incredibly inspiring to see so many dedicated conservationists working together to protect nature.

I've been working to protect nature for more than 30 years now. I am more hopeful than I've ever been that the world -- and Manitobans -- are ready to do the hard work needed to reverse an absolutely devastating loss of wildlife and wild spaces.
After a long and lonely pandemic, it was wonderful to finally be able to talk to people in person again. We were overwhelmed by the response our hardworking outreach staff received this summer at 94 festivals, farmers markets and Nature Club events across southern Manitoba. We've collected 12,485 signed postcards since June supporting campaigns to protect the Seal River Watershed, southeastern Interlake, Hudson Bay and polar bear habitat.
It has been an absolute gift to be able to see how much joy children experience learning about nature through play. We are thrilled that we connected over 5,000 children to nature at Manitoba schools and daycares this year through our outdoor learning program.
It's been affirming to see our list of supporters grow so sharply - around 10,000 Manitobans subscribe to our action alerts and Nature News, up from about 7,500 people a year ago. Nearly 5,000 people subscribe to our weekly event listings.
To celebrate, we've pulled together a list of 23 reasons to be hopeful for nature in 2023. Scroll down for some of the highlights. Wishing you all the best in the new year.
Yours in Conservation,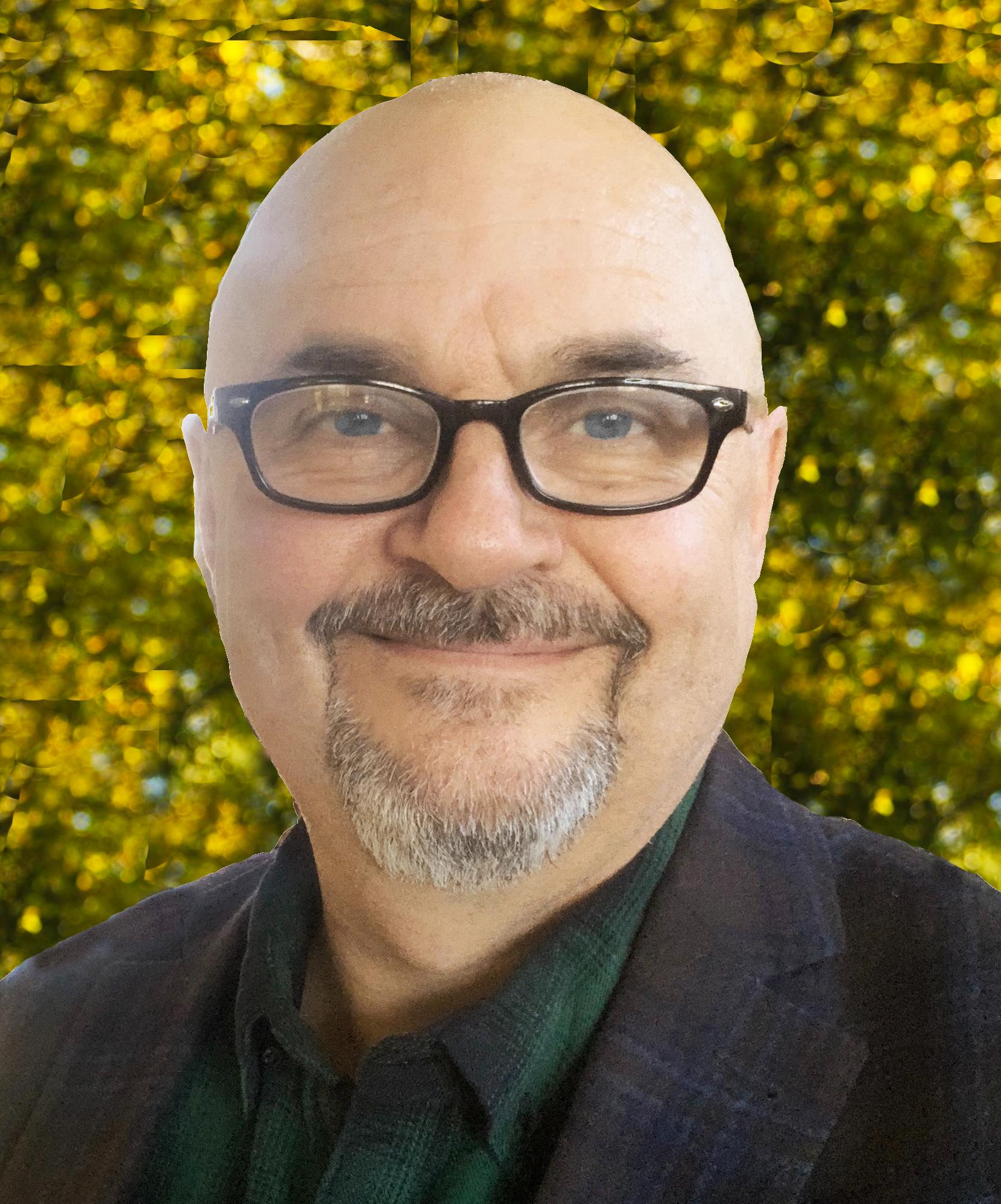 Ron Thiessen
Executive Director
CPAWS Manitoba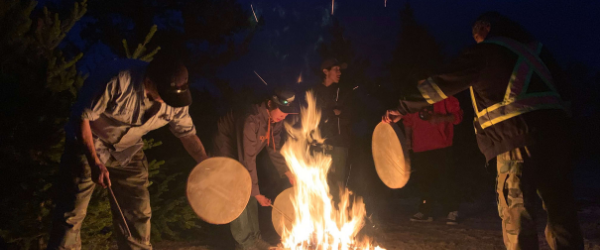 Indigenous Leadership Key to Conservation Efforts: Op-Ed
Manitoba has a remarkable opportunity to help address the greatest global loss of species since the demise of the dinosaurs. Indigenous peoples are leading the way, CPAWS Manitoba Executive Director Ron Thiessen wrote in an opinion piece published in the Winnipeg Free Press on December 5th. The Seal River Watershed Alliance is working to establish an Indigenous Protected Area that would conserve an area of pristine wilderness the size of Nova Scotia. Respecting the sovereignty and leadership of Indigenous nations and supporting Indigenous-led conservation will go a long way toward ensuring a future for nature. Supporting Indigenous-led conservation is an essential part of reconciliation and our best opportunity to reach the target of protecting 30 per cent of lands and waters in Canada. You can show your support with this easy letter-writing tool.

Celebrating Manitoba Nature Photographers: Check Out The Fall Photo Contest Winning Images
We were blown away by the stunning images that captured the natural splendour of our province for the CPAWS Manitoba Fall Colours Photo Contest. View the winners in this short blog and be sure to follow our Instagram feed where we'll be posting other entries on #ManitobaMonday.

Inspiring the Next Generation of Environmental Stewards: the Canadian Wilderness Stewardship Program
We gathered on the shore of Fisher Bay in August 2022 for an educational experience designed to inspire the next generation of environmental stewards by connecting youth to nature. We'll be back together on December 10th for a day-long wilderness survival workshop. Participants will continue to meet both virtually and in-person to discuss their community service projects before wrapping up the program with a winter excursion. Read more in this blog.

5 Reasons Why Assiniboine Forest Should Become a National Urban Park
Winnipeg already trails the nation in public greenspace. Without your support we could fall even further behind: a simple 2/3 vote of city council is all it would take to open Assiniboine Forest to residential or commercial development. The good news is that the city has already signed a statement of collaboration with the federal government to establish a National Urban Park. Read five reasons why Assiniboine Forest is the natural choice in this blog or take action now by sending a letter to Winnipeg's mayor and city council members.

Polar bears need our protection: Op-Ed

I know the image of a destitute polar bear in a melting ice field has become a cliché in the nature protection movement, but there's truth to it, CPAWS Manitoba Executive Director Ron Thiessen wrote in an opinion piece published in the Winnipeg Free Press on November 1. As a Manitoban, I identify deeply with this majestic creature, and its significance as an official emblem of our province and a national treasure. The need for protection of polar bear habitat and den sites has never been so pronounced. We need our provincial government to give its full support to the conservation initiatives led by Indigenous nations. Future generations of people and wildlife depend on our actions today.

Upcoming Events
We have lots of great hikes and webinars coming up and more plans in the works. Be sure to subscribe to our weekly events newsletter so you don't miss out on a chance to join us.
Saturday, January 7: Group Hike at the St Adolphe Friendship Trail (Free) || Click to register for 11 am || Click to register for 1:30 pm ||
Wednesday, January 11: Tools & Tips for Outdoor Learning (Free) || online webinar || 12-1 p.m. || Click to register ||
Saturday, February 4: Ski-Up at Beaudry Provincial Park (Free) || We'll be handing out hot chocolate by a campfire from 11:00 a.m. – 3 p.m. || Click to register for 11 am
|| Click to register for 1:30 pm ||
Saturday, March 4: Group Hike at Cedar Bog Trail (Free) || Birds Hill Provincial Park || Click to register for 11 am || Click to register for 1:30 pm
Wednesday, March 22: The Art of Watercolour (Free) || online webinar || 12-1 p.m. || Click to register ||

Help
Protect Polar Bear Habitat
Manitoba has lost a third of its polar bear population. If we act now, we can help mother bears protect their cubs. Northern communities are working to establish Indigenous Protected and Conserved Areas in the region. These initiatives could protect the lands south of Hudson Bay where polar bears dig their dens and raise their cubs. Conserving the Hudson Bay Lowlands would also help to mitigate climate change and safeguard critical habitats for threatened birds and a wide array of wildlife. Join us in the fight to protect polar bears. Send a message to the Premier of Manitoba with this easy form.
Show Your Support for Connecting People to Nature
It's been a fantastic year for the CPAWS Manitoba Nature Club. Some 5,615 people registered for activities like free group hikes, paddle nights and webinars in 2022. Our outdoor education team engaged 5,282 children through 245 workshops and activities at Manitoba schools and daycares. We're hoping to reach even more in 2023. Please help us continue to connect people to nature. Any amount is appreciated. Tax credit receipts are issued for gifts of $20 or more. Click here to donate today.


Need-to-Know Nature News
Here are some of the news pieces that have caught our attention recently:
Follow us on Facebook, Twitter, and Instagram to stay up to date with all the latest happenings in nature news! And sign up for our weekly event listings newsletter so you don't miss out on upcoming Nature Club events.