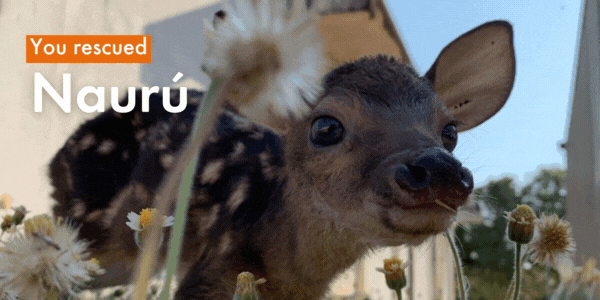 Dear friend, these orphaned baby animals get a second chance at life thanks to you. 💕
This past summer, we saw devastating fires across Brazil causing wildlife to lose their habitat and so much more. Thanks to your support, we were able to support the rehabilitation, medical treatment, and eventual return to the wild for impacted wildlife.
These are the faces of some of the animals you helped to rescue from the devastating fires in Brazil.
Xamã, the jaguar cub, who was found all alone and extremely weak.
Naurú, the deer fawn, who was sick and dehydrated, requiring intensive treatment.
And Baby, the peccary, who was yet another victim of the fires.
These orphans all have a second chance thanks to you.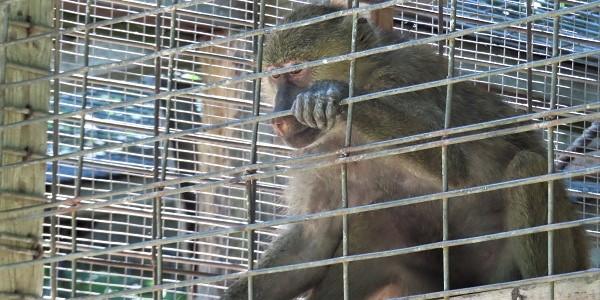 Secretly recorded footage exposes the horrific conditions at roadside zoos
Tou may remember that we recently released a report, "Nothing new at the zoo", highlighting the deplorable conditions at roadside zoos across Ontario.
Well now, CTV's investigative reporting program, W5, has released their own exposé calling attention to these roadside zoos and the sad and even dangerous conditions animals live in at these facilities.
Our own Wildlife Campaign Manager, Michèle Hamers, sat down with W5 to discuss the current situation for captive wild animals in Ontario and why it's not only bad for animal welfare, but potentially a human health and safety risk.
Learn more about this issue and why Ontario is often thought of as the "Wild West" when it comes to oversight over zoos: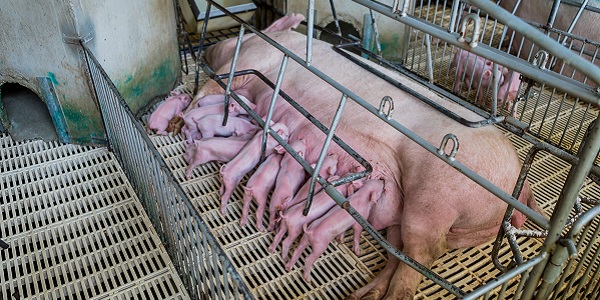 The heartbreaking life of a factory-farmed mother pig
Artificially inseminated at as young as eight months old, forced into a small cage, and treated like a breading machine – producing as many piglets as possible over and over again.
The life of a mother pig may be heartbreaking, but it doesn't have to be this way – this suffering is avoidable.
There is no excuse for factory farming.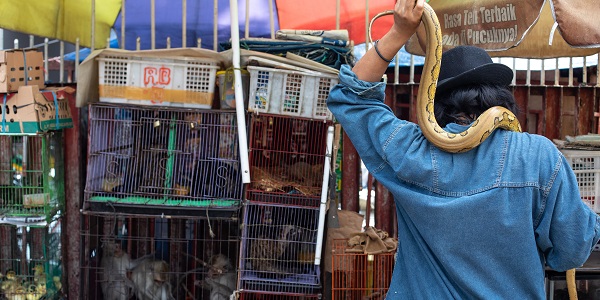 The introduction of Bill C-293, the Pandemic Prevention and Preparedness Act, is a major milestone in our fight to curb the commercial wildlife trade
This monumental bill will help to curb the commercial wildlife trade and factory farming in order to prevent future pandemics. It will also prevent animal suffering and biodiversity loss.
Canada plays a significant role in both the legal and illegal commercial wildlife trade, posing public health and ecological risks.
It's time we addressed this. It's time to change our relationship with animals.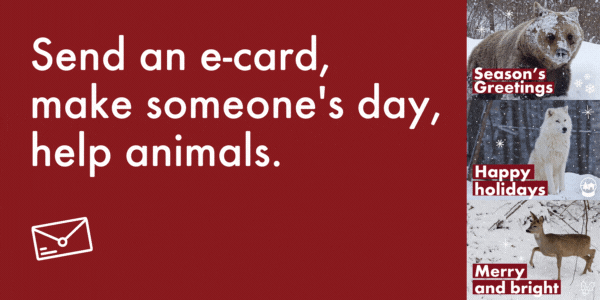 Celebrate your loved ones with an eCard
Our new holiday eCards aren't just pretty, they help to create lasting change for wild and farm animals by supporting long-term sustainable solutions to stop animal exploitation, cruelty, and suffering.
These eCards are helping animals around the world by:
Moving the Canadian government to commit to curbing the commercial wildlife trade and to champion wildlife protection at global policy forums.
Working to stop wild animals from being cruelly exploited as commodities for entertainment, Traditional Asian Medicine (TAM) or as exotic pets.
Working to revolutionize our existing food systems to ensure farmed animals live good lives, encouraging corporations to adopt better farm animal welfare in their supply chain and mobilizing Canadians to choose higher welfare meat and plant-based alternatives.
Providing funding to sanctuaries to feed and care for rescued animals like bears and elephants.

P.S. Don't forget, there are only 7 days left to DOUBLE your impact for animals!
November 29th is Giving Tuesday, a day where globally caring people like you come together through acts of kindness and generosity to improve our world.
Make a gift today and you can have twice the impact, giving animals better lives.